Clay Travis Ranks His Top 10 College Football Teams After Week 9 (Oct. 28)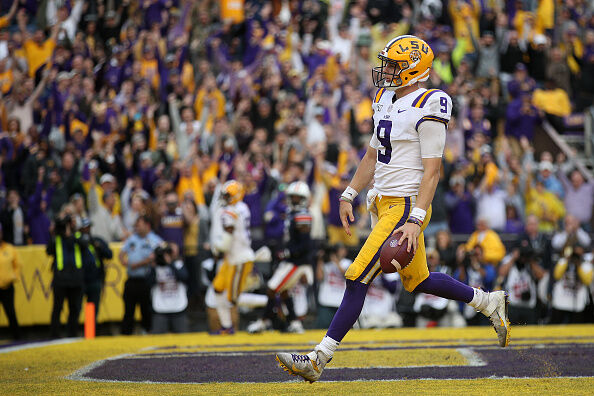 Top Ten Teams in College Football After Week 9 according to Clay Travis

(Full Audio at Bottom of Page)
Listen to Clay Travis explain the release of his weekly Top 10 rankings that were shaken up after the shocking upset of Oklahoma, and the brutal pummeling of Notre Dame at the hands of the Michigan Wolverines. Clay is still not set on the Clemson Tigers behind a legitimate National Championship contender considering they've slept walk through a historically embarrassing ACC schedule that boasts only no. 23 Wake Forest as its only other ranked team.
10. Oregon (7-1)
8. Oklahoma (7-1)
7. Georgia (6-1)
6. Florida (7-1)
5. Clemson (8-0)
4. Penn State (8-0)
3. Alabama (8-0)
2. Ohio State (8-0)
1. LSU (8-0)
"LSU has been the most impressive team through eight weeks of the season."
"The Buckeyes are on an incredible run and have won every game by 24 or more points. I'm not sure if anyone in the Big Ten is even close to them."
"The Crimson Tide didn't miss anything at all without Tua Tagovailoa for the week dominating Arkansas. The Razorbacks have lost 20 of their last 21 games in the SEC."
"My College Football Playoff would be Penn State, Alabama, Ohio State, and LSU."

Outkick the Coverage with Clay Travis
Want to know more about Outkick the Coverage with Clay Travis? Check out Premiere Networks!
Read more