Colin Cowherd: Bad Judgement Has Summed Up Baker Mayfield's Football Career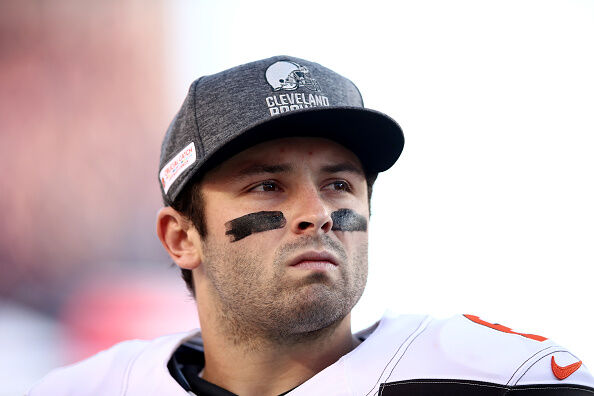 Colin Cowherd:

"Not only was this Browns start predictable but it was all predictable for Baker. There were three quarterback whose judgment I was very critical on coming into the NFL; Johnny Manziel, I said DON'T draft him and now he's out of the league. I was very critical about Jameis Winston's judgment; he's talented but has done some really stupid stuff and just threw five picks. And I was really concerned about Baker's judgement. Police video, taunting… I don't doubt his talent but his judgment worries me. Twenty-five picks in 20 games, yesterday he blamed the officials after the game… THAT is my issue."

(Full Video at Bottom of Page)
Listen to Colin Cowherd explain why the Cleveland Browns' 2-4 start wasn't a big surprise for anyone with a functional brain who lived outside the state of Ohio.
The Browns, touted by many to actually be Super Bowl contenders this season after trading for Odell Beckham Jr. and signing Kareem Hunt in the offseason, have been one of the league's most disappointing teams.
After a historic rookie season, Baker Mayfield now leads the NFL in interceptions and ranks just 24th in the league in QBR. Colin says Mayfield's chronic bad decision-making, 25 INTs in 20 career games, is simply following through with his chronic bad decision making that he had in college, whether it was getting chased by police, or grabbing his junk on the sidelines.
Check out the video below as Colin compares Baker to Johnny Manziel and Jameis Winston.

The Herd with Colin Cowherd
Want to know more about The Herd with Colin Cowherd? Get their official bio, social pages & articles on FOX Sports Radio!
Read more