The Eight NFL Teams Who Can Win the Super Bowl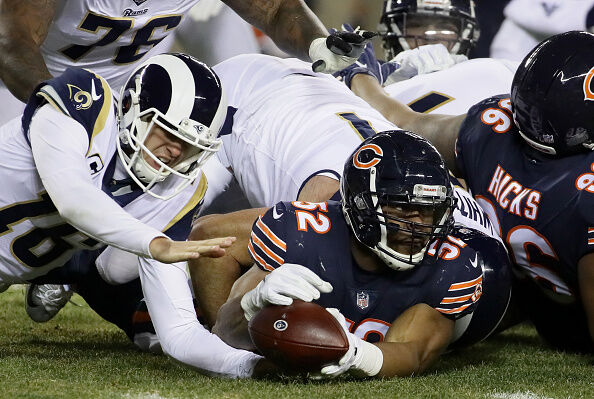 Colin Cowherd:

"We always talk about parity in the NFL but the Super Bowl bubble right now comes down to eight teams… New England, Kansas City, Green Bay, Houston, Seattle, Philadelphia, San Francisco, and New Orleans. 'But Colin, how can you have the Eagles in there!' Only team to beat Green Bay this season and they dominated them at Lambeau on national TV. 'But what about Kansas City?!' What about Kansas City? Once they get healthy they'll be fine. I've got Dallas CLOSE to the bubble; give me about three more weeks with them. There's also five teams I think can win on any Sunday except Super Bowl Sunday and I don't see them as elite: Chicago, Minnesota, Baltimore, Buffalo, Indy, and Carolina. They have low ceilings and need elite quarterbacks. I don't think the Rams can fix their offensive line."

(Full Audio at Bottom of Page)
Listen to Colin Cowherd explain who the eight teams are that Colin can see winning the Super Bowl after six weeks of games.
Colin thinks the Patriots, Chiefs, Packers, Texans, Seahawks, Eagles, 49ers, and Saints are the Super Bowl eight-pack at the moment, with Dallas as the no. 1 contender on the outside looking in.
Check out the audio below as Colin details why the Rams, Bears, Vikings, Ravens, Bills, Colts, and Panthers may have shown some beer muscles through six weeks, but not teams who could never win a street fight on Super Bowl Sunday.

The Herd with Colin Cowherd
Want to know more about The Herd with Colin Cowherd? Get their official bio, social pages & articles on FOX Sports Radio!
Read more