Colin Cowherd Predicts Final Regular Season Standings in Western Conference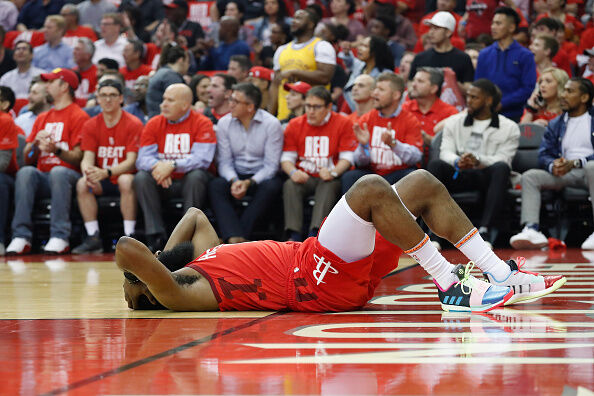 Colin Cowherd:

"This is how the REGULAR SEASON will end. It doesn't mean the number one team will win the championship."

(Full Video at Bottom of Page)
Western Conference Playoff Standings according to Colin Cowherd.
8. Dallas Mavericks: "I don't think they'll be a good defensive team but this is a well-coached team who is going to be fun to watch."
7. San Antonio Spurs: "They won 48 games without a point guard. They love Dejounte Murray and he got hurt last year, and a point guard is massive in this offense."
6. Portland Trail Blazers: "Dark horse team to win the West. Look out for them going out to get a Kevin Love at the trade deadline with the expiring Hassan Whiteside contract. They'll make a BIG trade."
5. Los Angeles Lakers: "This could be the best team by the end of the year, but this is an old roster and they're not going to play Anthony Davis or LeBron James over 70 games. Regular season doesn't mean squat to this team and they're built for championships. Their chemistry will not be ideal for awhile."
4. Golden State Warriors: "I still give this team a chance to win the championship. They added size with Willie Cauley-Stein, re-signed Kevon Looney, and have Klay Thompson coming back in March. Steph, Draymond, and D'Angelo Russell I think will work perfectly. Durant is gone so I think they'll play with more urgency."
3. Los Angeles Clippers: "I think they will be in the Western Conference Finals but I think they'll finish third. Paul George will miss time early from shoulder surgery and I guarantee you Kawhi Leonard takes at least 15 games off. This team is as deep as any team in the league, but it's going to take them till March for the chemistry to really click."
2. Utah Jazz: "They had two weakness; point guard – added Mike Conley, and shooting –added Bojan Bogdanovic. Quin Snyder is a great coach and is the Brad Stevens of the West. They tend to catch teams off-guard and are always good at home because of the altitude and teams not being in great shape early in the year."
1. Denver Nuggets: "This team is really good, returns everybody, and just got some playoff experience. This is a team who WANTS home court advantage and home court for them is the difference between winning and losing a series. This is a very good regular season team and I think they probably win a second series this year."
"And yes, I did NOT put the Houston Rockets on this list."

The Herd with Colin Cowherd
Want to know more about The Herd with Colin Cowherd? Get their official bio, social pages & articles on FOX Sports Radio!
Read more