Colin Right/Colin Wrong: Grading Colin Cowherd's Takes of the Week (11/4)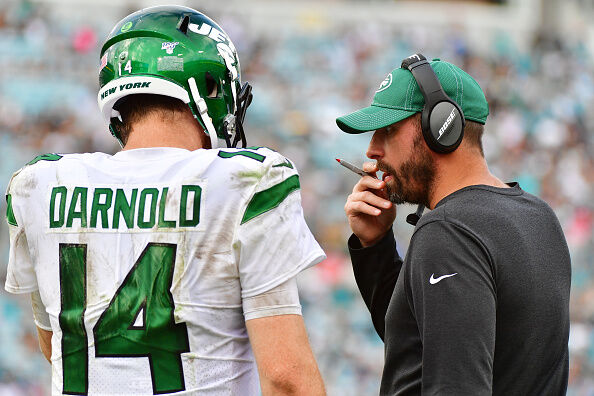 Colin Right/Colin Wrong For October 28th-November 1st

(FULL Audio at Bottom of Page)
Where Colin Was Right:
"Everyone wanted to bail on the Philadelphia Eagles when they lost to the Cowboys and I said HOLD ON, HOLD ON, HOLD ON!... I'm not saying they can win the Super Bowl but they're way better than everyone thought."
Where Colin Was Wrong:
"Blazing Five is officially in a mid-season three-week slump! I took all favorites on the road this week and I almost never do it. I got BURNED and went 1-4."
Where Colin was Right:
"I like Derek Carr, have always liked Derek Carr, and didn't get the rumors a year ago that Jon Gruden didn't like Carr and they needed to draft a franchise quarterback… I don't get the criticism and he reminds me of Tony Romo without the risky throws."
Where Colin was Wrong:
"Adam Gase is a DISASTER and the Jets do nothing well… I whiffed on this."
Where Colin was Right:
"I am a big Andy Reid fan and have been for years. I think he's the great play designer of this generation… They went toe-to-toe with Green Bay and then beat a stacked Vikings defense without Patrick Mahomes."
Where Colin was Wrong:
"I have picked against the Oregon Ducks all year and said they're flaky and can't win on the road… I was wrong and the Ducks are for real."
Where Colin was Right:
"Odell Beckham Jr. is not working and his production never equals wins. He's catching more flack than balls. I hated this move initially, and hate it more now."
Where Colin was Wrong:
"When Joey Bosa came out of Ohio State I said I think he has a chance to be a bust. I was wrong on that. He's a monster and both those brothers are relentless."
Where Colin was Right:
"Three years ago I kept saying there's this kid in New England named Jimmy Garoppolo and could somebody go trade for him??... He's 16-2 now and tied for the best record with Dan Marino and Roger Staubach for the best record after 18 games."
Where Colin was Right:
"One week of Kyrie Irving in Brooklyn and they're already saying 'He's different'…. He's abysmal defensively and offensively he doesn't share the ball with others."

The Herd with Colin Cowherd
Want to know more about The Herd with Colin Cowherd? Get their official bio, social pages & articles on FOX Sports Radio!
Read more